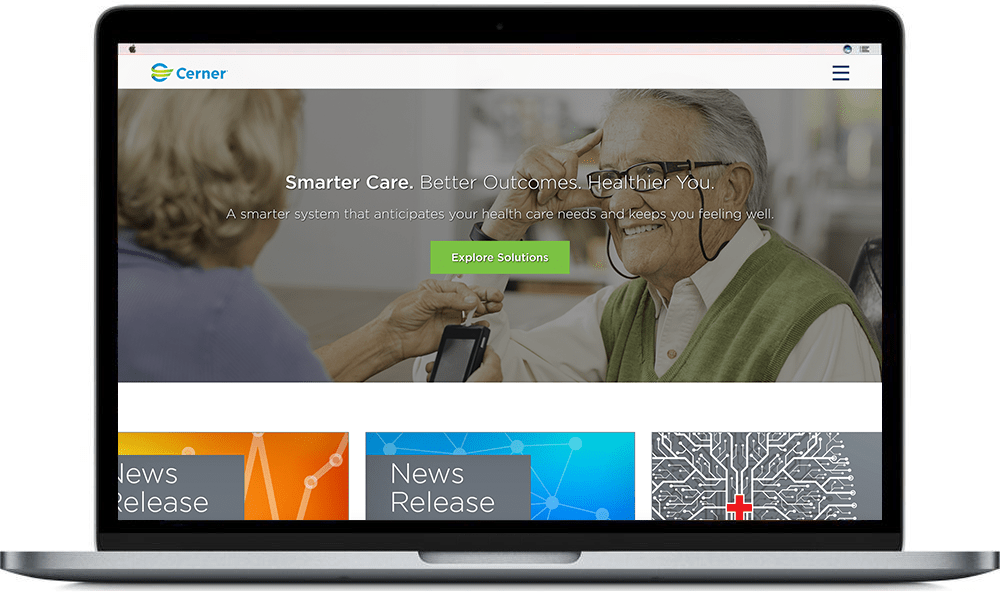 Overview
Building the Cerner Digital Experience team and pursuing the Cerner.com website redesign was a monolith project, with a vision to bring Cerner back to the forefront enterprise Health Care IT. The only thing preventing a billion dollar company from realizing this vision was getting 20+ senior executives to come together and agree. It sounds simple enough, but as my team discovered, company politics were at the core of this digital stagnation.
Along with developing a content and feature rich blog of insights, the major design initiative was developing a best-in-class web experience that could drive multiple customer types down a path and into the sales pipeline. To prove the value of what my team delivering I developed the vision and mantra of "Clicks to Dollars", and all of our efforts aligned to surfacing the value of digital experience excellence.
Problem Statement
For over 4 years, the Cerner.com website and overall digital experience practice was either non-existant or a hinderance to sale executives. The digital presence of Cerner was severely outdated, unmaintainable, and was disassociated will all social media and solutions marketing initiatives. There was no team nor experienced individuals running marketing strategy efforts in the digital space, creating a major blindspot in determining what customers were interested in, and where they were at in the sales cycle. Lastly, without gaining stakeholder support and senior executive buy-in, the Cerner.com digital presence would never be a success.